Mainland
Chikkyo Art Museum
The museum opens up the world of Ono Chikkyo, a famous nihonga (Japanese style paintings) closely connected with Kasaoka.
A painter of nihonga (Japanese style painting), Ono Chikkyo (1889 – 1979) was born in Kasaoka City and was a recipient of the Order of Culture. The museum was opened with the purpose of conveying to the world his great accomplishments based on the many works he left behind donated by his family. A pamphlet published by the Chikkyo Art Museum invites you to experience "The clarity, gentleness, warmth that his art has to offer."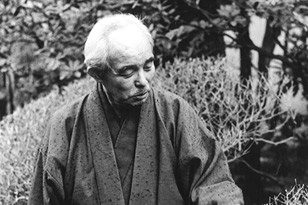 Ono Chikkyo
Born in Kasaoka City, Ono Chikkyo is a modern "nihonga" (Japanese style painting) artist. Throughout his career spanning 75 years from age 14 to 89, he continued to depict the natural beauty of Japan.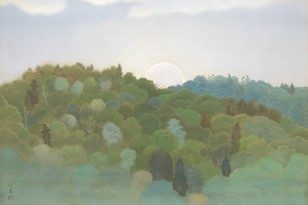 Works of Chikkyo
Chikkyo had his eyes on the changing of the four seasons and delicate transformation of morning to evening during the day. It is as if his works convey the tiny breaths of nature.
His clear and serene world, created by his delicate sensitivity, reflects the warm climate of the Seto Inland Sea where he was born and raised, as well as the refined artistic climate of Kyoto which existed on a grand scale.
Overview
Address

1-17 Rokuban-cho, Kasaoka City, Okayama Prefecture, Japan 714-0087

TEL

0865-63-3967

FAX

0865-63-4496

Hours

9:30 – 17:00 (last admittance until 16:30)

Holidays

Mondays, following day after a public holiday, New Year's Holiday

Entrance fee


Adults ¥500; High school students ¥300 yen; ¥150 Elementary, Junior high school students

Parking

100 vehicles

Access

Ikasa Bus Corporation
・Kasaoka – Shimin Kaikan (Civic Center Hall) – Sotoura – Terama – Kasaoka Line
・Kasaoka – Takeda – Noritoki Line
・Minohama Line
Get off at "Shimin Kaikan (Civic Center Hall) – Chikkyo Art Museum" Stop. Walk about 2 minutes.
5.2 km from the Kasaoka Interchange on the Sanyo Expressway.

Website
MAP